Coke Dry Quenching
Traditionally dry quenching process is being adopted for the cooling of Coke produced from the Coke Oven Battery in Steel Plants. Water is used as cooling media to cool the hot coke which not only consumes large volume of water but also releases harmful pollutants which is also not permitted buy the government latest regulations. Also the hot gas generated from the quenching process is released to atmosphere without any commercial use.
Coke Dry Cooling Plant
is a clean technology that uses gas instead of water in an enclosed system to cool the hot coke. The hot gas can be recycled to create electricity. As a result, money is saved from conserving electricity and pollution is reduced from lower emission of CO
2
and other pollutants.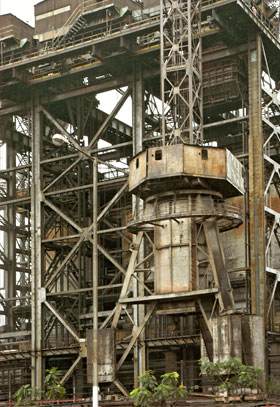 Bhilai Engineering Corporation Limited offers state-of art integrated solution for COKE DRY COOLING PLANT (CDCP/CDQ) in India in association with GIPROKOKS (GPK) & UKRINDUSTRY of UKRAINE.
On turnkey basis we are executing three projects in India.
The building of complete CDCP complex includes following scope of work in broad:
Feasibilty Study
Basic & detailed engineering
Civil Work
Steel Structure
Plant & Equipment
Refractory Work
Connecting piping for the utility
Piping work for the feed water for Steam from the Boilers
Complete Electricals, Instrumentation, Process Automation & Telecommunications
Maintenance complex for the Plant & Equipments
Laboratory facility
Erection, Commisionong of Plant & Services with Performance Guarantees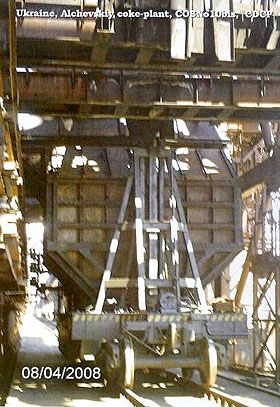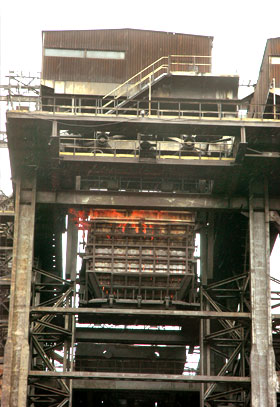 Technological Parameters
| | | |
| --- | --- | --- |
| Description | Unit | Value |
| Temprature of Coke charged in the chamber | Degree Centigrade | 1050 |
| Temprature of Coke after cooling | Degree Centigrade | < 200 |
| Temprature of circulating gas before entering cooling chamber | Degree Centigrade | 160-180 |
| Temprature of circulating gas before waste heat boiler | Degree Centigrade | 750-800 |
| Thermal efficiency | % | 80-85 |
| Pressure of steam generated | Atm | 66 |
| Temprature of steam generated | Degree Centigrade | 500 |
| Generation of Steam/Boiler | t/h | 25 |
| Time of coke cooling in chamber | H | 2-2.5 |